Harissa Paste or Tunisian blend is a hot chilli & spice paste widely used in many Moroccan and Tunisian dishes. Harissa Paste is freshly hand-crafted by the Spice Library in Perth WA.
No added gluten or preservatives.
Some examples of home cooking recipes such as goat casseroles and fish stews, calls for this chilli paste.
Also add to couscous for enahanced flavour.
We highly recommended using the Spice Library's Spices  harissa paste with our Ras-el-hanout spice blend for moroccan tagins and casseroles.
Harissa Paste Serving Suggestions:
Perfect marinade for lamb, beef, chicken or vegetables.
Use with Ras-el-hanout and preserved lemons for Moroccan/Arabian tagine dishes.
Mix with yoghurt and used as a side dip or marinade.
Recipe:
Use 1 tbsp of paste to 3 tbsp of yoghurt
Marinade lamb cutlets or chicken drumsticks for 2-3 hours or ideally overnight
BBQ, grill or pan fry.
Serve along side with the Persian Lentil Rice
For example, when your recipe calls for a touch of heat – use this delicious paste for an added flavour with chilly or peppery heat.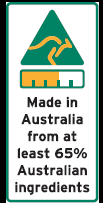 Ingredients
Chilli whole
Chilli Powder
Garlic
Cumin & Corinder seeds
Caraway
Mint
Olive oil
Roasted spice, salt & Sugar