Preserved lemons.
Made using 100% Australian lemons and fermented using traditional family recipe.
Made locally using 100% WA lemons, the Spice Library employs traditional family recipes producing authentic flavour.
North African and Middle Eastern cuisines use this ingredient to create tagines and casseroles. Hence it makes a perfect flavoring or addition  for salads, couscous, Moghrabieh, Bulgur and Moroccan Tagines.
Use along other Spice Library Complimentary Products such as Harissa paste or Ras-el-Hanout.
Preserved Lemons Cooking Suggestions:
Rinse before use to remove excess salt.
The lemon peel can be diced finely & used in Tagines, Stews & Soups. the pulp is bitter and can be used or discarded.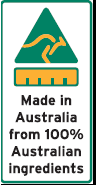 For the latest and upcoming products and promotions – stay tuned at Spice Library Instagram Page.