Asian Indian Pantry Spices
Essential Curry Spices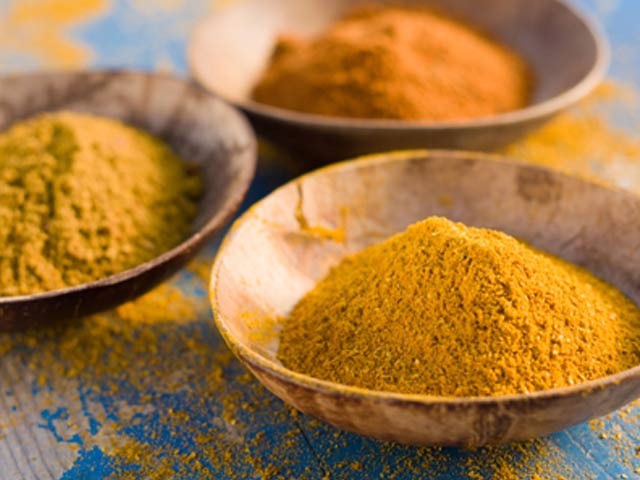 Asian Indian Pantry Spices
The key to making wholesome and comforting curries starts with your ingredients. Spices are quintessential to cooking any Asian or Indian curry dishes.
Okay – you may ask what brings this up?!
well it all started last Sunday.
Whenever I am overwhelmed with a task in hand, such as painting our house which is not the funnest job to do, I find myself doing the oddest clean-up ever! Last Sunday I decided to go through my huge pantry spices, re-jar, re-label and re-arrange. Whilst lovingly going through my collections, I remembered that once a customer asked me "what are the spices you could never do without?!" At that instant, all I could say was "Oh My God, I couldn't imaging not having ALL my spices… " With this memory flash whilst having a giggle or two to myself, it dawned on me that this question is quiet serious! Too serious in fact!
Which one of these spices do I choose? How excruciating!
After much deliberation I narrowed the collection to 50, 30 and finally 15 MUST-HAVE-SPICES.
I tried really hard to narrow it down even further.. but I had to stop myself with all of this non-sense and finish off pantry clean-up and get back to what I really needed to do – painting our laundry which is three weeks going now!
No discredit to all the other amazing spices out there – but here is my pick of the range.
With this note; how is your pantry spice collection? How many could you forgo?
Asian and Indian Pantry Spices

Turmeric Powder
Cumin Seeds Whole
Coriander Seeds Whole
Cloves Whole
Green Cardamom Whole
Black Peppercorns
Fennel Seeds
Fenugreek Seeds
Black Mustard seeds
Garam Masala
Curry Powder – single roasted and mild
Saffron 1g
Nutmeg Whole
Nigella Seeds
Ceylon Cinnamon 35g
Collection of these 15 spices packed in 50g quantity for only $44.95
Fresh Spices and bits and bobs you may need

Spicy Cooking Tips

Roasting your wholes spices is an important first part of curry making.
You will be amazed how this simple and quick process would make a difference to the overall flavours of the dish. Dry roasting is to wake up the spices by activating the essential oil.
Heat a heavy based pan on medium heat
Add your wholes spices – continuously stir to avoid burning the spices as it will make your curry bitter
Remove from heat and remove from the pan to stop the roasting process
---