Persian Pilaf
Persian Pilaf infused with Persian Saffron & Cardamom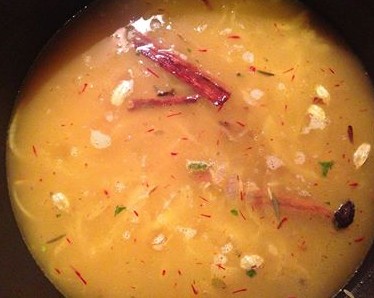 Cooking Persian rice is an Art.
Rice is an integral part of the Persian cuisine, in fact being the national dish.  There are many variations of how to cook the rice; Parboiled, Chelow, Polow (Pilaf) and biryani style.  In this recipe, I will share with you the secret of mastering the art of cooking Persian pilaf in the time-honored tradition.  This pilaf recipe celebrates the subtle flavours of spices and saffron and is served with your desired stew or curry.
So remember mastering this art requires patience, care and practice.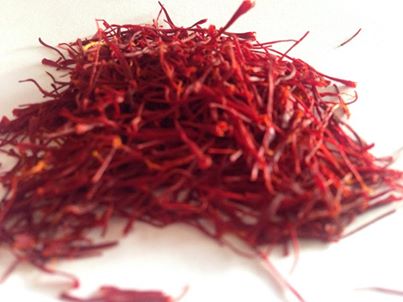 Ingredients
– 1.5 cup Long Grain Sella Basmati rice +1.5 cup water
– 2-3 tbsp Persian Ghee
– 3 Green Cardamom (bruised)
– 2 Black cardamom pods
– 1 ceylon cinnamon stick
– Good Pinch of Persian Sargol Saffron
– Good Pinch of Persian Dried Mint
Method
1. Combine all of the above in a heavy non-stick pot and cover.
2. Bring to rapid boil on high heat for 10mins. stir occasionally.
3. Turn heat to Medium until 90% of water is absorbed. then cover and cook for another 15-20 minutes until the rice is well cooked and fluffy.
This simple pilaf recipe can be enjoyed with many seasonal vegetables and produce. Don't forget to serve it with generous dollop of natural yoghurt.
---